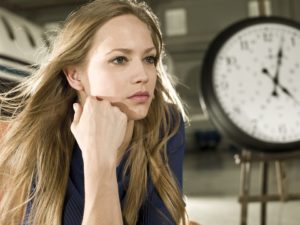 Are young women a forgotten generation when it comes to breast cancer?  Thousands of young women are diagnosed every year. They often face the most aggressive cancers.
One young Canadian women, profiled in Rachel Ray Everyday shared her story.  Judit Saunders was 26 years old and working as a registered nurse at a major children's hospital in Calgary when she discovered a lump. She was diagnosed with hormonally driven HER2 positive breast cancer. She went through all the standard care treatments. Two and a half years later , it came back as stage four breast cancer. Now, she is in treatment for life, but she hasn't let the disease stop her from living.
BreastDefense could make the ongoing monitoring of cancer easier.
When cancer is diagnosed in a young person it is a very different experience than when diagnosed mid to late life. "In the young adult years, you're really laying the foundation for the rest of your life. Finishing school, starting careers, starting a family" says Geoff Eaton, Young Adult Cancer Canada (YACC) executive director and two time cancer survivor.
Young Adult Cancer Canada has teamed up with Memorial University to conduct a study that hopes to shed more light on the challenges of young adults with cancer.  "we're spending more money on people who are kind of past the majority of their life and ignoring the people who have most of their life still to live" says MUN's Dr. Shelia Garland. The Prime Study – named since it is examining people who are diagnosed with cancer in the prime of their lives – has seen 500 young adult cancer survivors weigh in with their own experiences.. The aim is to explore the physical, social and emotional challenges facing young adults with cancer.
The majority of breast cancers – 51% , are women between the ages of 50 and 69. But there are still many many women under the age of 40 – (over a 1000 new cases a year in Canada),  that get the news from their doctor that they have breast cancer.
BreastDefense is a simple test that could benefit breast cancer survivors in monitoring remission.