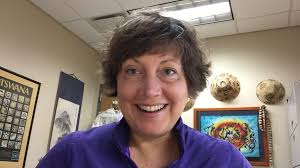 Dr Kathy D. Miller of Indianan University explains in this video the difficulty in diagnosing inflammatory breast cancer.
Dr. Miller describes a common scenario among doctors diagnosing inflammatory breast cancer. Currently there is no clear answer, as the quote below describes a patients symptoms and the varying opinions of the team of doctors.
"The patient had been seen by a medical oncologist, a surgeon, and a radiation oncologist. We had a big discussion—really, an argument—over whether this woman had inflammatory breast cancer. Was the bogginess in her breast just localized swelling because of her extensive nodal disease? Was that sufficient to decide that this was inflammatory? Was the pinkness over enough of the breast or was it only over the area of the tumor, and [could that just have been] direct extension?"
Inflammatory disease is very much in the eyes of the beholder.
BreastDefense can take the guess work out for all invasive breast cancers. Dr. Miller explains that they are doing a study that will determine a definition and criteria for inflammatory breast cancer. BreastDefense goes far beyond  "definition" to a test that will aim for 99% accuracy in diagnosing not only inflammatory breast cancer but all other invasive breast cancers.