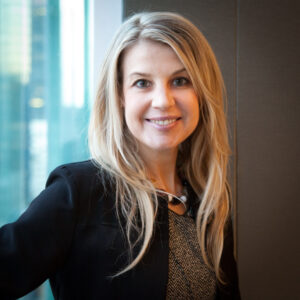 July 8, 2020 – Ontario, Canada – SignPost Cancer Dx Inc. ("SignPost" or "company"), a company developing an advanced diagnostic test to identify invasive breast cancer has retained Zimmons International Communications, Inc. ("Zimmons International"), based in New York City, as the company's financial communications counselor and investor relations firm.
Zimmons International will assist SignPost in developing and managing investor relations initiatives and activities aimed at raising SignPost's corporate profile.  Specific emphasis will be on broadening the awareness of SignPost among family offices, impact investors, and targeted healthcare publications.
"As SignPost advances BreastDefense to identify invasive breast cancer, we believe that retaining an investor relations and communications expert is a strong strategic move.  Zimmons International is currently introducing SignPost to a variety of family offices and impact investors.  Additionally, Zimmons International is refining our various marketing materials, raising our profile through high-quality media placements, and arranging for SignPost to be featured in various healthcare events.  We feel that these efforts will establish a name for both SignPost and BreastDefense as BreastDefense moves towards regulatory approval," stated Peter Blaney, Chief Executive Officer of SignPost.
"It is a pleasure to be working with SignPost, especially during this significant period in the company's development.  Properly diagnosing invasive breast cancer is a major issue for patients, doctors, and the healthcare system.  Supporting SignPost with its investor awareness and media campaigns will help SignPost achieve its goal of offering a solution that can help millions of women," stated Jennifer K. Zimmons, Ph.D., President of Zimmons International.
About SignPost Cancer Dx Inc.
SignPost Cancer Dx Inc. ("SignPost") is developing an advanced diagnostic breast cancer test, BreastDefense, to identify invasive breast cancer. BreastDefense is a lab developed molecular test (LDT) that does not require FDA approval. SignPost will work with both Dynacare and LabCorp to build this product.  SignPost was founded and is managed by Induran Ventures, a Venture Philanthropy General Partnership which strives to achieve both outsized returns and massive social impact through our projects.  For more information, please visit www.signpostcancerdx.com.
About Zimmons International Communications, Inc.
Zimmons International Communications, Inc. ("ZIC") is a boutique investor relations firm based in New York founded by Jennifer K. Zimmons, Ph.D.  ZIC specializes in working with international companies as well as with portfolio companies of family offices and private equity firms.  Clients include both public and private entities. ZIC's client base is composed of emerging healthcare opportunities as well as technology, resources, and consumer health companies.  Dr. Zimmons also serves as the Program Committee Chair for Women in BIO (New York Chapter) as well as board member for a family office focusing on emerging and frontier markets. For more information, please visit www.zimmonsic.com.
Forward Looking Statements
This press release includes forward-looking statements including, but not limited to, statements related to the development of our technology, our operations and business strategy, our expected financial results, and corporate updates. The forward-looking statements contained in this press release are based on management's current expectations and are subject to substantial risks, uncertainty and changes in circumstances. Actual results may differ materially from those expressed by these expectations due to risks and uncertainties. Forward-looking statements speak only as of the date of this press release, and we undertake no obligation to review or update any forward-looking statement except as may be required by applicable law.
SignPost Cancer Dx Inc.:
Peter Blaney
Chief Executive Officer
SignPost Cancer Dx Inc.
Tel: +1 613.532.1290
Email: peterblaney@induranventures.com
Investor Contact:
Jennifer K. Zimmons, Ph.D.
Investor Relations
Zimmons International Communications
Tel: +1 917.214.3514
Email: jzimmons@zimmonsic.com
Source: SignPost Cancer Dx Inc.
###